In order to travel the world, one must always have a place to stay for a while, and that place frequently refers to as a hotel. Travel is always feasible, but accommodation is a necessity. While traveling, you can stay in some of the best hotels in Pakistan with convenience and comfort.
Traveling to Pakistan is like traveling to a mystical paradise filled with beautiful souls, a rich culture, delicious food, and top-notch hotels to stay in while on your vacation. In order to ensure that our visitors have a comfortable and enjoyable trip, we have put together a list of the top hotels to stay in Pakistan. Here are some of our recommendations:
1. Pearl Continental (PC) Hotel
One of the top hotels in Pakistan for you to have a pleasant and enjoyable stay is Pearl Continental. It is regarded as being of the highest caliber and provides all the amenities and needs essential for visitors to have a pleasant accommodation. Among Pakistan's most upscale hotels, Pearl Continental is located throughout the country as you will find one in Lahore, Karachi, Rawalpindi, Bhurban, Peshawar, Kashmir, etc. Because the hotel exudes a sense of elegance and is well-maintained and managed, guests at Pearl Continental always have a wonderful experience. Your stay includes breakfast, and you can take great pleasure in everything else that the hotel has to offer.
2. Serena Hotel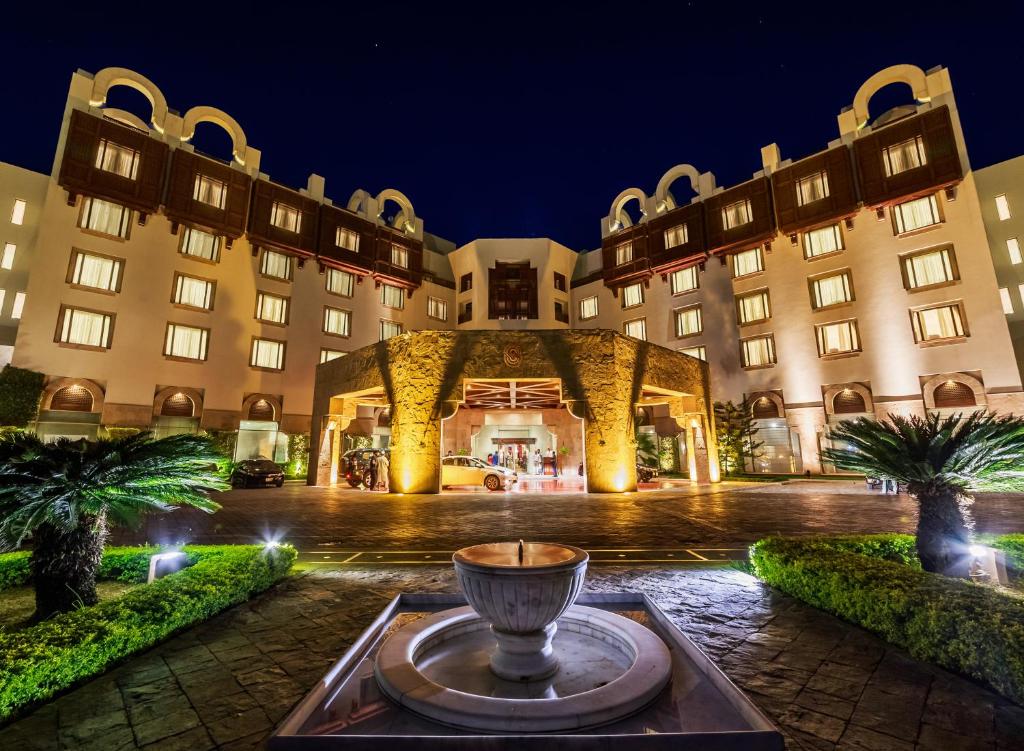 Another one of Pakistan's top hotels, the Serena Hotel is a five-star deluxe establishment that provides its guests with everything from convenience to extravagance. Although Serena hotels can be found throughout Pakistan in places like Islamabad and Quetta, the majority of them are in the northern regions like Gilgit and Swat. The hotel offers all the finest amenities, including an indoor and outdoor pool, eateries, soothing spa services, etc. And not only this, the hotel offers the guests the perk of breakfast inclusion whenever they book a room. In view of all of this, I'm very optimistic that you will be tempted to make a reservation at Serena Hotel as soon as you anticipate a trip to Pakistan and appreciate an outstanding stay there.
Also Read:
3. Marriott Hotel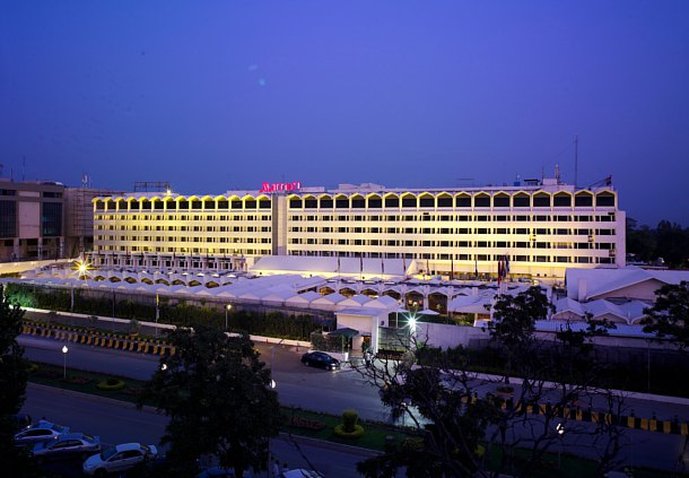 Another renowned hotel that guests prefer staying at is Marriott. Tourists can have a fine experience there because, like another opulent hotel, it offers its visitors a variety of activities like the pool and a gym for their fitness. Furthermore, the hotel provides a number of services for its visitors, including free breakfast, free parking, and free WiFi. Children are also welcome to stay at no charge. The hotel itself is incredibly lavish and attractive, and visitors may also repose in cafes while savoring a variety of cuisines. The pleasant accommodations provide the visitors with a delightful stay.
4. Ramada Hotel
In Pakistan, Ramada is a four-star luxury hotel. The hotel's extensive amenities include an indoor pool, a spa on-site, four restaurants, and a stunning rooftop outlook. The hotel provides every convenience that a standard luxury hotel would have. The hotel's breakfast is a supplemental offering. It offers its customers a delightful, worthwhile experience so that they can have a fabulous time since all of the activities are available for the guests at the hotel. The hotel also offers car parking, free WiFi, and adorable, comfortable rooms. The hotel is nonetheless lovely and dazzling with elegance despite not being that big.
5. Luxus Hotel
One of Hunza's upscale accommodations, the Luxus Hotel gives visitors an endearing and unforgettable stay. The guests that stay there have an excellent time since they may take in the impressive views of the Attabad lake, absorb fresh air, and unwind and replenish in the outskirts of the city. In addition to a restaurant, the hotel's features include a patio and garden as well. Eloquent and homey family rooms are offered at the hotel. A continental or buffet breakfast, free WiFi, private parking, and excellent room service are perks that guests admire. So, you won't be let down by the hotel's allure or ornate ambiance. The hotel seems to have a reputation for being ideal for traveling couples who want to enjoy themselves in Pakistan's northern regions.
Conclusion
The hotels highlighted above are deemed to be some of Pakistan's finest and best hotels in Pakistan. Visitors can have a satisfactory experience there and take great pleasure in their journey with the utmost leisure and freedom from worry. Through websites or tour operators, you can make online hotel reservations. Happy vacation!