There are hundreds of best places to visit in Pakistan. Pakistan is an underappreciated nation with some of the most magnificent locations in the entire world due to its abundance of Mother Nature's spellbinding natural features and hypnotic locations, including lush landscapes, picturesque lakes, majestic mountains, and other natural wonders of exquisite beauty.
The experience of visiting Pakistan is amazing for visitors from all over the world. From the exciting metropolis of Islamabad and Lahore to the jaw-dropping valleys in the north, Pakistan is the ideal destination for a special escape. One can have the time of their lives there as it offers it all.
It can be challenging to decide which of Pakistan's many stunning locations to visit. No issues! You now have it less difficult thanks to us.
The ten best places to visit in Pakistan are listed below, and you ought to cross them off your bucket list.
A fascinating area that is somewhat unique from the rest of the nation is the Hunza valley. Within the Karakoram Mountain Range sits the stunning Hunza Valley. There is an overwhelming sense of hospitality and relaxation, and everything from the customs to the rituals is extraordinarily exceptional and enchanting.
In the Hunza Valley, people can explore a variety of attractive and bustling settlements. It is home to a lot of interesting places and activities that visitors may take advantage of and experience. There are numerous things to do and sites to see; a few of them are highlighted below.
Visiting the Altit and Baltit forts

Climbing up to the Eagle's Nest in Duiker

Visiting the Khunjerab Pass

Shopping in Karimabad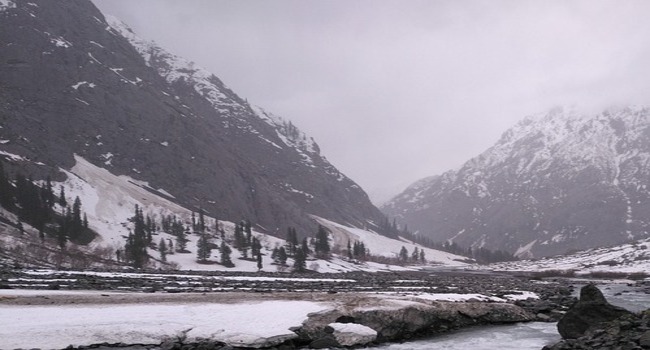 Swat Valley is one of the places you should visit in Pakistan, it is situated in Khyber Pakhtunkhwa (KPK). The valley is so picturesque and unbelievable to the eyes that one would believe that it is flat out of a fairy tale. The valley is vibrant with hues that are so vivid that it is difficult to realize how beautiful it is. Tourists are charmed by the eye-catching, verdant valleys and the incredibly clear and blue skies. A range of activities that visitors can enjoy are sightseeing, hiking, skiing, etc., all of these can make your experience worthwhile.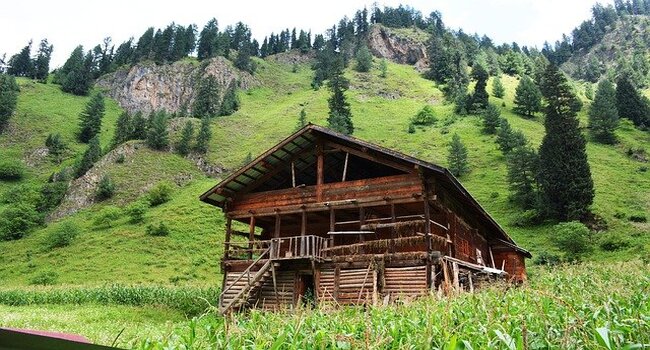 Azad Kashmir is one of Pakistan's ideal destinations. It has gorgeous green environs and tranquil natural landscapes. Individuals who cherish nature just wouldn't hesitate to visit Kashmir because it is completely out of this world and would be ideal for them. Kashmir is also a popular tourist destination, known for its lush pastures with dazzling waterfalls, plenteous lakes, and wilderness. Kashmir would be an excellent place for you to take a break and unwind your mind.
Check our Kashmir Tour Packages
Gojal Valley, which is part of Hunza and borders the Xinjiang region of China, is a picturesque valley with exquisite lakes, glaciers, rocky mountains, and quaint settlements.
Attabad lake is located in the valley, where visitors can go sightseeing or engage in other activities like jet skiing or boating. Gojal also features a number of additional tourist attractions, including the Hussaini Suspension Bridge, Borith Lake, Ghulkin Glacier, Batura Glacier, and Khunjerab National Park.
Gulmit is another charming place where one may unwind amidst the mountains and luscious valleys. Visitors can hike to the stunning historical landmark at the top of Pakistan's longest and highest flight of stairs, Ondra Poygah, which is also located in Gulmit. Additionally visible from the scene are the well-known Passu cones.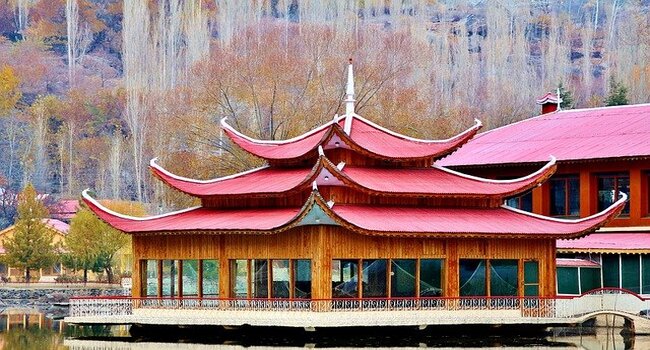 A little town called Skardu is found in the northern Pakistani province of Gilgit-Baltistan. Skardu is considered the pinnacle of beauty due to its astounding natural beauty, which includes verdant forests, sensuous hills, captivating lakes, and divine huge mountains.
It is well known for its tourism because it is home to numerous stunning tourist attractions, including Kharpoche, the Shangri-La resort, Katpana Lake, and many other sites where you can be mesmerized by mother nature. Additionally, it acts as a gateway to the Himalayas, Hindukush, Pamirs, and the huge Karakoram. The city offers breathtaking panoramas of the mountains and lakes and is encircled by snow-capped peaks.
Check our Skardu Tour Packages
When you first see Phander Valley, you will be rejuvenated and all of your anxiety will be released. You will be intrigued by the grandeur and will undoubtedly have a rewarding experience there. The valley is studded with woods and home to numerous stunning, sparkling lakes. You'll be astounded by the valley's scenic appeal.
Fishing, camping, swimming, trekking, and leisure hikes are all popular activities in Phander Valley. Phander Lake offers stunning views and has popular shrubs on its bank. The calm, vivid blue surface of this lake makes for superb boating excursions.
In Gilgit Baltistan, 34 kilometers separate the secluded valley of Naltar Valley from Gilgit city. The valley is enticing and vegetated with phenomenal views of the mountains and freshwater reservoirs, and it is widely known for its majestic lakes and hypnotic beauty. Satrangi Lake, Bashkiri Lake, Naltar Lake, and Bodlok Lake are just a few of the valley's notable lakes.
Both in the summer and the winter, the valley is a fantastic destination for travelers. In the summer, tourists may enjoy the valley's lush scenery, while in the winter, it transforms into a ski resort where both visitors and residents can enjoy skiing. Naltar is a veritable oasis of pristine beauty, free from Gilgit Baltistan's towns and cities and their commotion. It ought to be a destination you might later regret not having visited once in your lifetime.
Kalash Valley is situated between the Hindu Kush range in Chitral, the Kalash are known as an indigenous tribe in South Asia. The region is blessed with calm beauty, verdant valleys, and fruit orchards, making it a great tourist destination for its scenic splendor as well as its cultural richness and religious sites.
The lush meadows, breathtaking scenery, and distinctive housing architecture make this location worth visiting. The most well-known Kalash Valley is Bamburet, while Rumboor and Birir are also famous and are frequently seen to gain a more thorough grasp of the unique culture and traditions of the Kalash people.
Check our Kalash Tour Packages
Islamabad is among the most beautiful and clean cities in Pakistan, with stunning highways, foliage everywhere, a laid-back and peaceful atmosphere, and clean streets. Altogether, the charming city is reputed to be a modern metropolis with sparkle and glamour that is ideal for sightseeing.
Don't contemplate skipping out on a trip to the Monument and the Lok Virsa Museum if you adore seeing cultural-historical sites. Given that they are heavily forested and that there are numerous hiking trails available, the Margalla Hills are the ideal location for those who enjoy the great outdoors. The locals of Islamabad also like visiting the Faisal Mosque as a tourist attraction. A variety of eateries are accessible in Daman-e-Koh and Pir Sohawa, where visitors can dine in whilst taking in the magnificent views of the city.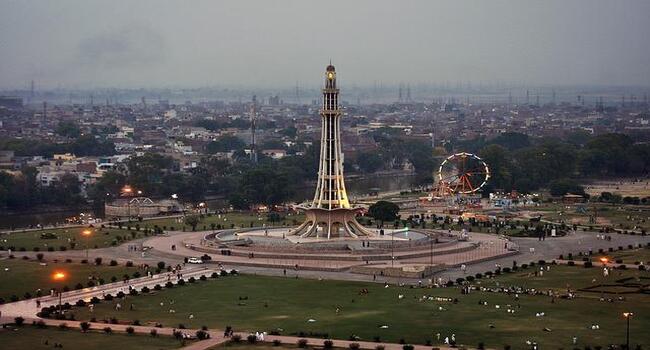 Lahore is the ultimate venue for food lovers because the food street has a diverse food catalog for our adulating foodies. People who wish to watch the ceremony can do so at the Wagah border, which is a short distance from Lahore. You are in for a treat as there are also many more places in Lahore that you should check out.
Those with an enthusiasm for the arts, architecture, and cultural legacy should take a trip to the Lahore Fort and the Lahore Museum. Minar-e-Pakistan and the Badshahi mosque are the destinations that travelers should visit Both are spectacular locations to explore. Shopaholics would be ecstatic and over the top to explore and shop in Liberty.